Marketing
Top 10 Ways to Improve Local SEO for Startup and Growing Businesses 2020
Written by Sagar kapadiya on
18 Jan, 2020 
0
Are you here to grow local business or services, right? A target Local business and grow them by doing SEO activity is an easy task, compared to target an international business. Because locally you do not need to compete with popular brands. Let me give one real example, suppose you are selling mobiles online by targeting international locations then what would be the competitors, they will be Amazon and other popular brands, right? So at that point, it would be the best option to target local businesses.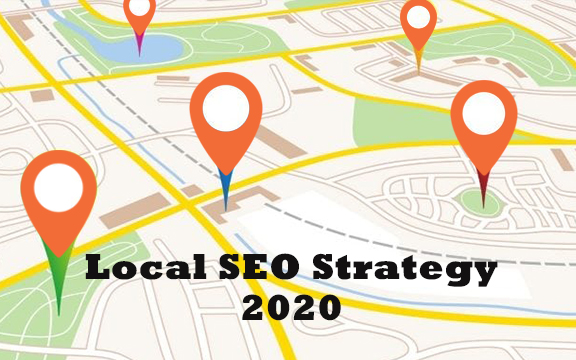 Maybe you have heard about the SEO, it is the process to increase search-engines visibility through the white-hat SEO activities. What about local SEO, Local SEO is not different but it has some fixed strategy and activities that you can choose once and get long-time benefits. I am an experienced digital marketing expert, I have applied several new strategies to my local client's projects. I am sure it will helpful for you too. Moreover, several local activities are trending in 2020, here I have explained some of the important local strategies that helps to increase the visibility of a local business.
1. Google My Business.
Maybe you are aware of Google My Business, It is also called GMB listing. So If you are a local business owner and want to promote local business, you should first create Google my business listing. It is a free business listing website, founded by Google, Moreover, you do not need to pay any money to do that. Once you create the Google My Business Listing, your business will appear on Google Maps, Google knowledge graph, and Google search. So it would be more important to create the GMB page. Here is the example of monthly searches that performs on Google my business listing.
Three things are more important in GMB, Google Reviews, distance, and business name. So the first thing you need to do is create the perfect GMB business name by including keywords as I have created for my business like "Local SEO Work – Digital Marketing and web development company" where digital marketing and web development are my keywords.
Next Google reviews, this is also being more important as it makes you front of other competitors. So you should get more reviews compared to our competitors to get the first place among our competitors. There is a various strategy available to increase Google review but remember do not make spam, Google denies it. And the last one is a distance when you search for a Local business with keywords like a search for "graphic design" then who would be the place, businesses those are nearby you. So distance plays a vital path in GMB.
2. Include Local Keywords
If you are running a startup business or growing business, no one tries to search using a brand name. Because most people do not aware of your business name, so they mostly try to get you by your business related keywords. So to grow the local company in your city or suburb, it is important to target local keywords.
Now, if you are new in the SEO, how can you find a keyword list in your niche? Do not worry, here I have explained the best solution, It is Google keyword planner. It is one of the best tools to do keyword research. The Google keyword planner helps you to find a list of keywords according to your targeted city or area including their search volume and competition.
Although, you can find more keywords ideas from Google Search. How? Choose any of your primary keywords and enter that keyword on Google search after that you will find a list of keywords related to your niche. Although it will be more beneficial if you add some long-tail keywords, long-tail keywords help you rank easily for your primary keywords, so here the tool keywordtool.io to find a list of long-tail keywords.
3. Optimize Website Page With Local Keywords
There are more important places on the website where you need to place keywords like meta title, meta description, heading tags h1 and h2 and content body. So After finding business keywords next it is important to set up them best way. Let me explain the details, first create the sheet of all your keywords then group all the primary keywords after that set up them one by one first starting with meta title and meta description by setting up primary keywords. If still primary keyword remains then add into the heading tags in H1 and h2. Finally, set other secondary keywords on the content body and alt text images. 
4. Local Business Listing and Reviews
Google using a list of algorithms to improve local search results, one of them is a local business listing and reviews. So to improve local business, you need to do registration in the local business listing sites and after that, try to get reviews from real customers to generate positive effects on the search engine's mind. There is several benefits to increase reviews such as increase brand trust, click through rates, convert users into customers and many more.
Moreover, Local business Listing and reviews could help to search-engines to identify a business location, the most powerful path of the business and business popularity. You can try to find out a popular business listing sites in the search engines according to the targeted location, here is the example of one business listing site that I have done for my business. Register in those websites by inserting appropriate business details such as an address, phone number services, etc. 
Once registration is over, it's time to get some positive reviews from local clients. There is a various way available to increase reviews, Once you will get enough reviews from local clients your business improve in the search engines after that no one tries to compete with you. 
5. Improve About us page
How someone identifies you? From your name and surname, right? The same thing occurs in the search engines you need to be specific by including all the necessary details in the about us page, so Google will recognize your business more efficiently. 
You should include the city name, country name, phone number on the About us page. As well as Includes the most important keywords so Google gets the idea about your services and audience then tries to improve your business accordingly.
Moreover, If you have awards or other recognition then I am suggesting to include into the about us page. It will help to generate your brand on the search engine's mind as well as for the users.
6. Optimize Voice Search
We all know how much voice search is growing nowadays, especially with the advent of Amazon Alexa and Google Assistant. So to improve local business and get over through the local customers, it is important to target voice search according to business goals and services. 
What is a voice search? When someone wants to get the information they speak and voice search enabled device returns the answers with the best solution. For Example: When someone perform voice search to know business hours of my company LocalSEOWork, they perform voice search like "what is business hours of LocalSEOWork" so I want to say is that it is my responsibility to add business hours into Google my business listing, so when customers search anything like that they will get accurate answers.
Moreover, it would be the best option if you can create the FAQ page on our website by including Why, where, what type of questions. So when users try to ask anything about your business related information then it must be presented on the website or any other important place.
7. Featured on Local News Website
Submit your business on the local news websites help to grow your local business more faster way. It is one of the best ways to grow your business locally, Submit the news on local news sites and you will see an improvement in short times.
Moreover, You can search find news submission sites by searching the following queries on the search engine, "keywords+ submit news" after that, you will find all the websites that are accepting the news.
8. Schema Markup
Schema Markup is a combination of code that help to search engine display information more accurately. For example: if you have any local business like a restaurant business then it would be essential to set up schema markup for that. Here you will get more ideas about the schema markup. Moreover, once you apply the schema over the website or page, there is a tool available called structure data testing tool to verify schema markup.

9. Target External Links on Blog Posts
Target external links on blog posts is the best way to get local recognition from the search engines. So I will advise you to include some external website links on your blog posts. How can you do that? It is very simple, first, write a blog post content, then try to include describe the content of the link that you are adding and mention link on that description. It really works well, just tries it a once and you will see an improvement in short times. Remember, don't do spam, include links only related to business and blog post content.
10. Use Google Webmaster to Improve Rankings
Maybe you are aware of the Google Webmaster, if not, do not worry. Google webmaster is a tool that is developed by Google. If your website is not registered on the Google webmaster then do it first and verify it. It is the most important tool to analyze your ranked keywords, which means keywords that are performing well on your website. So it is time to improve ranked keywords by doing analysis on the webmaster. 
How can you check the ranked keywords and do analysis?
First logged into Google webmaster then click on the Performance tab, here you will find the all ranked keywords with the click and impression. So listing out of all the keywords that are getting clicks then checks them one by one on Google search, if the position is more 5 then you need to optimize it by adding content on that page or changing keywords.
Final Note:
Using my experience and analysis, I have described everything in the details to grow your local businesses. But still, if you have any doubt or anything left from my side then let me know I will include if it looks appropriate to this article.