Marketing
How to Get More Clients With SEO for Local Dental Clinic
Written by Sagar kapadiya on
14 Feb, 2020 
0
Today more and more businesses converting into the online world to grow their services and products online, whether it's a small or large enterprise business. Here, we will discuss about dentist SEO, so let's discuss everything about it. If you are a dentist who wants to improve local dentist clients by applying SEO activity, you are on the right track.
SEO is an easy task if you understand it properly. Several simple SEO techniques available in the SEO, once apply over your dentist website, it will help to reach more customers. So let's discuss all primary SEO activities and apply them one by one yourself or you can also hire any Local SEO Company for the dentist website to do that.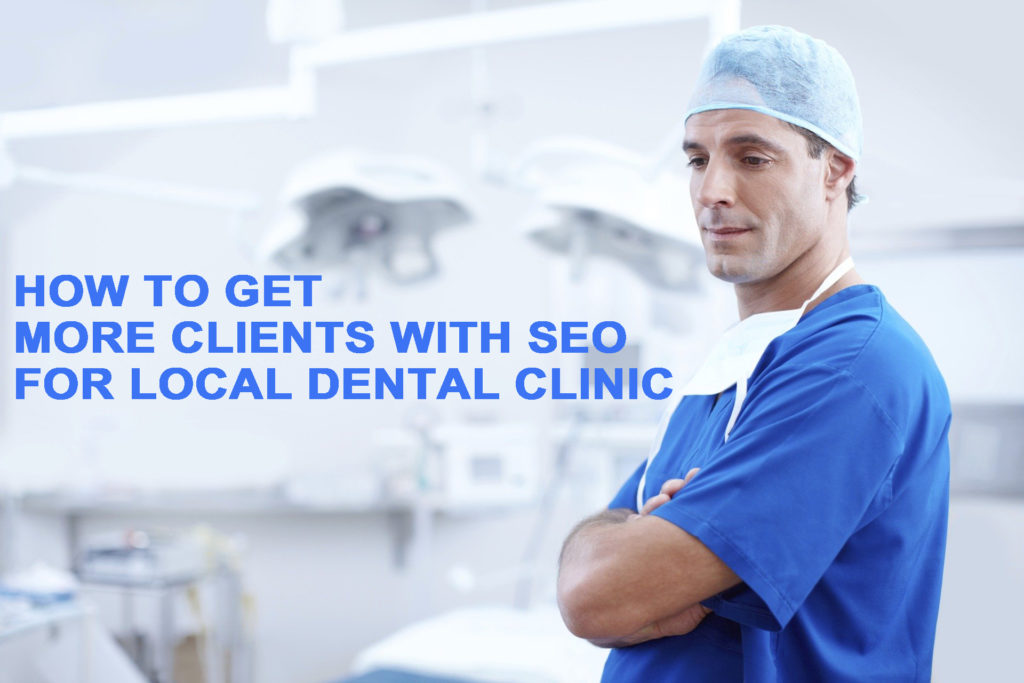 1. Google My Business:
If you have set up a new dental business or you don't have Google my business listing yet then advise you to create GMB listing first because it's more important factors to get increase customers locally. So starts by visiting Google my business page, there you need to include some primary business information such as Business name, phone number, your serving area, and other more details, after full-filling all the details Google will verify your business by phone number or sending postcard on your mentioned address, Verification methods depends on Google.
Once you verify the GMB (Google my business) listing, you will be live on seconds. After that when customers search keywords like "dentists near me" your listing will found on Google. It does not show listing each time on Google SERP (search engine result page) but it depends on the competition and rating of your business that I have explained in the next paragraph.
2. Increase Google My Business Reviews (Tips to Increase Reviews)
It is not enough to create only GMB listing to get more exposure but you have to maintain quality of the GMB page by increasing the customers' ratings and reviews, as more you have reviewed your listing page, you will be more found on more search query. So I am advising you to increase GMB ratings and reviews. There are several methods to increase review, remember don't make spam, you have to get only originals reviews because Google is very smart to catch fake reviews. So here are some steps to increase reviews.
Offer a discount to customers
Send offer email to customers
Run a contest
Reward those who review your business
Contact those who leave you glowing reviews
Follow up with Existing Customers
3. Add Relevant Keywords on The Website ( SEO On-Page )
When you are dentist or run a dentist clinic, you may have a list of services such as white-teeth cleaning, gum lift, Porcelain Veneers or may be other so my point is to list all the services and find related keywords according to page. There are several tools available to do keyword research such as Google keyword planner and keywordtool.io.
So make a list of all keywords and include a local city or area name into those keywords. For Example: if you have a dental clinic in Melbourne and providing white teeth cleaning, the final keyword might be like the "Dentist clinic in Melbourne". After listing all the keywords now, it's time to set them at the right place on the website. Where will you add keywords to the website? So make two lists one is for primary keywords and the other is secondary keywords, set most of the important keywords on the primary list and other in the secondary. So set the primary keywords one by one in the meta title, meta description, heading tag like h1 and h2 and then set secondary keywords on the content body and in the alt text of the images.
4. Answer to Dental Related Questions & Local Content Promotion (Quora, local news and more …)
After setting up the keywords now it's time to get some off-page or in other words do a content promotion because in the current competitive world, it is essential to do some off-page activity with the on-page to get more local recommendation from the local customers. There are several ways to do a content promotion, like give an answer to a question related to dental. One of the best websites to submit dental related question and answer is Quora. It is one of the popular websites to increase customers, like here one example I have mentioned from Quora, "Where can I find the best dentist in Melbourne?" so you can answer to question like this. Another way to promote content is to find local blogs and news websites and post content there, it is one of the best ways to get a recommendation from the search engine.
5. Create A Dentist Blog:
The blog is an important factor in the dentist's website, it helps you several ways, like introduce your dentist services to a new audience, aware customers about proficiency, generate unique identity in front of the customers, so it's important to create a blog on the dentist website.  One of the important parts of the blog is to find the best topics for the blog. Once you will get an idea of the best content topic and post the content you will improve your audience locally and easily convert that reach into customers.
6. Fix All On-Page Issues
An On-page is one part of the SEO, it helps to search engine identify website goal, so it would be essential to fix some of the on-page activity. Okay, let's start with meta title, it is one of the primary factors in the SEO meta title or called page title, you have to write meta title 60-70 character by including primary keywords. now second meta description, it a short description like 160-170 character content by including keywords. Now another important factor heading tag like H1, H2, and H3. It is also important in SEO, you have to write heading tags by including primary keywords. Next comes image alt text, you have to add keywords in the alt text so the search engine will be more about the image page. The final important point is robots.txt and sitemap.xml, so you have to create a robots.txt and sitemap.xml. After completing these steps, most of the on-page completed and your website ready for search engine, now let's wait and check improvements day by day, if you have confusion in this article please let me know in the comment section.